Extend Case Study: Best Practices for Maximizing Efficiency Through Cypress Component Testing
Extend's journey with Cypress Component Testing exemplifies how a strategic shift in testing methodologies can dramatically enhance test efficiency and developer productivity:
3 million Cypress end-to-end tests executed; 1 million Cypress component tests executed
Achieved PR to production in under 60 minutes
Attained CI feedback within 10 minutes using Cypress Cloud Parallelization
Extend, a leading product and shipping protection platform, has harnessed the power of Cypress Component Testing (CT) to revolutionize their front-end testing approach. This case study explores how Extend's team of 80 engineers, including 7 dedicated developer experience engineers, leveraged Cypress CT to maximize efficiency and improve their front-end development workflow.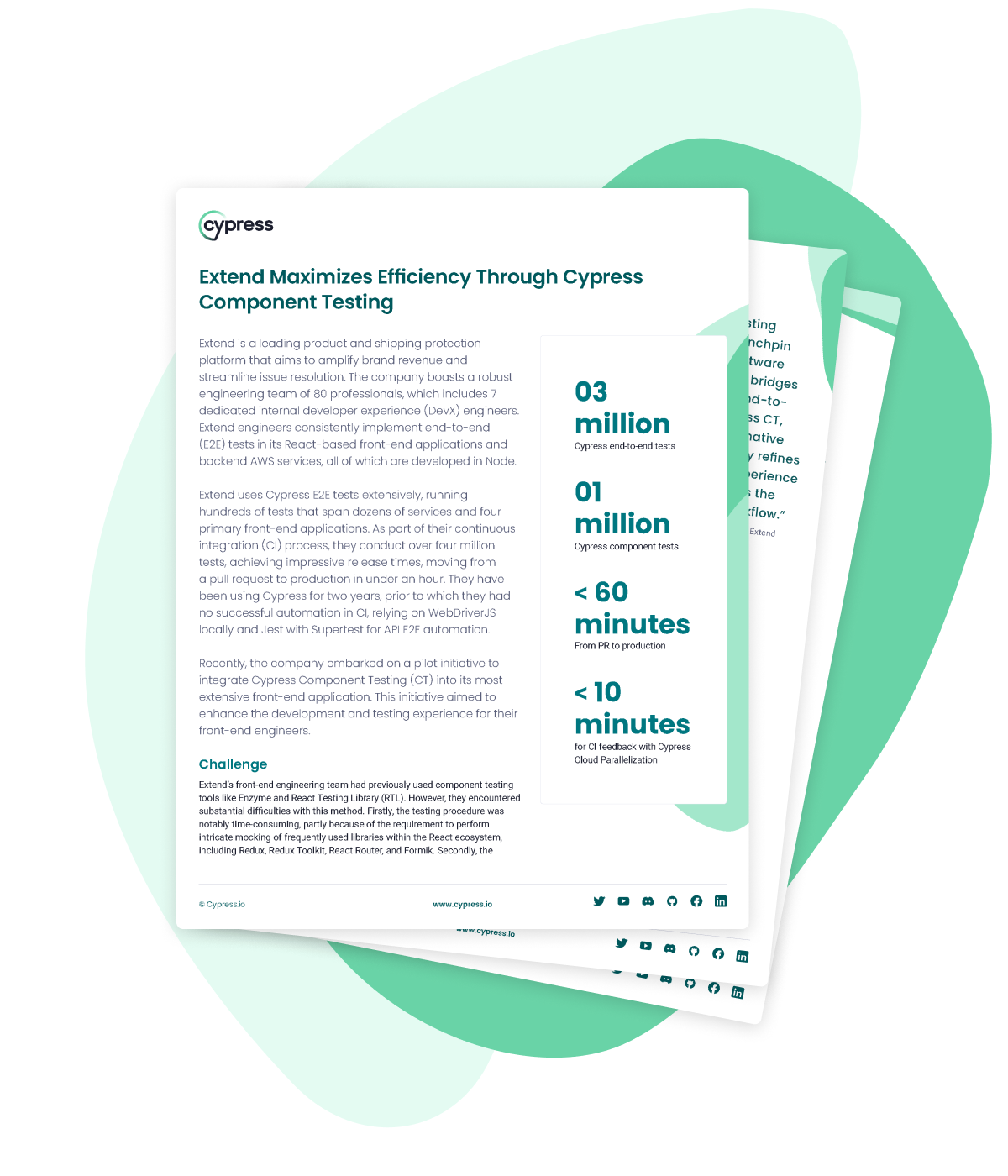 A complete end-to-end testing experience.
Install the Cypress app and write tests locally.
Run a suite of CI tests, record them, and gain powerful insights.
Set up tests
Installing Cypress is simple. No dependencies, extra downloads, or changes to your code required.
Write tests
Write tests easily and quickly, and watch them execute in real-time as you build your web application.
Run tests
Debugging your tests in CI is as easy as running tests locally. With built-in parallelization and load balancing.
Record tests
Record CI test data, screenshots, and video - and view aggregated, next-level insights in Cypress Cloud.