How Pendo Increased Reliability, Velocity, and Customer Trust with Cypress
After switching to Cypress, Pendo accelerated product releases and improved product quality:
100% adoption by Pendo's Quality and Front-end teams
3,500 automated tests created in the first 12 months
180+ days of CI time saved by parallelization last year
Resolved all quality-related NPS detractors in the first 6 months

Pendo is a product experience platform that combines product analytics, in-app guides, and feedback in a single place. Pendo helps companies understand how customers engage with their products and use those insights to improve the experience.

Read more about how Cypress helped Pendo save time and resources, increase developer productivity, and demonstrate the value of their test suite.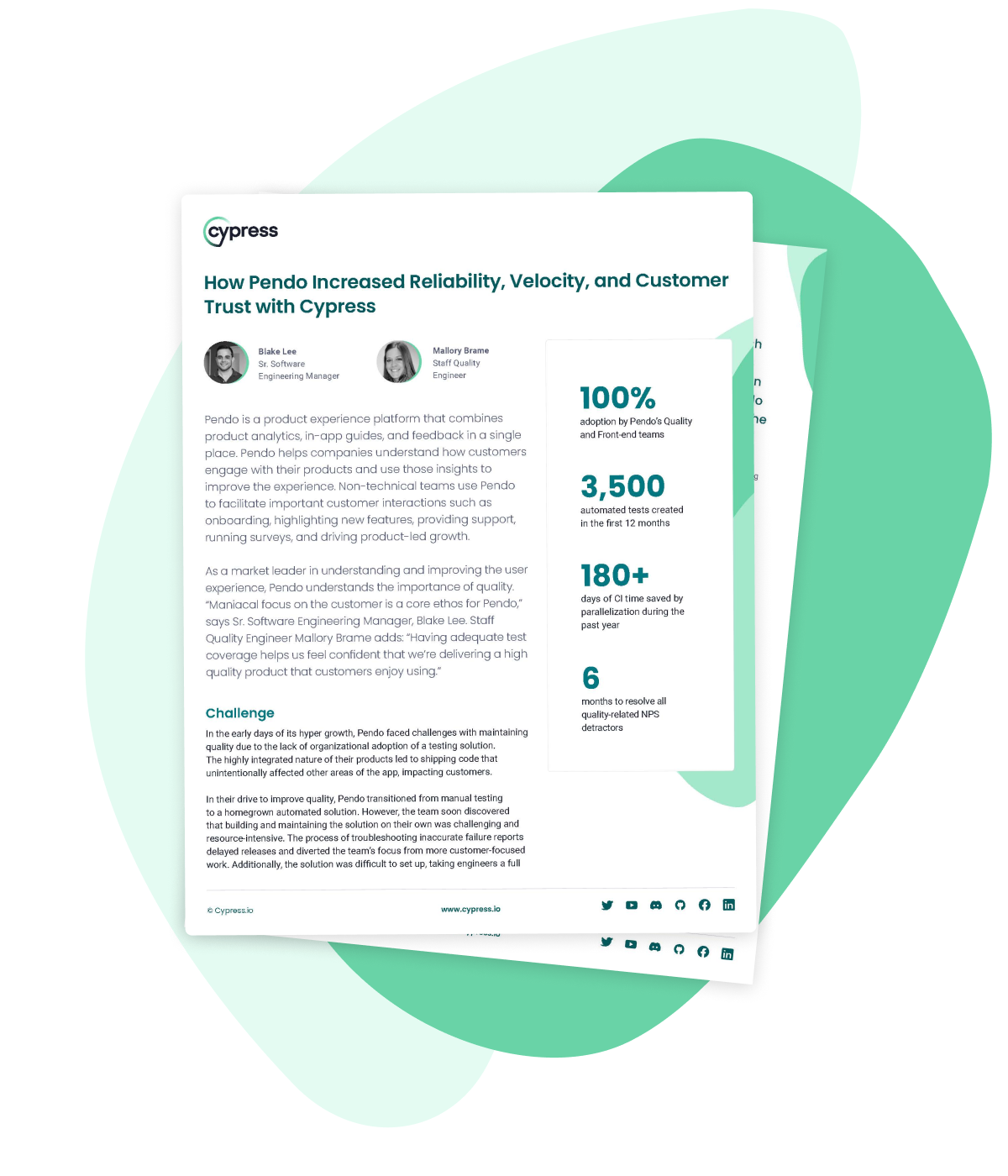 A complete end-to-end testing experience.
Install the Cypress app and write tests locally.
Run a suite of CI tests, record them, and gain powerful insights.
Set up tests
Installing Cypress is simple. No dependencies, extra downloads, or changes to your code required.
Write tests
Write tests easily and quickly, and watch them execute in real-time as you build your web application.
Run tests
Debugging your tests in CI is as easy as running tests locally. With built-in parallelization and load balancing.
Record tests
Record CI test data, screenshots, and video - and view aggregated, next-level insights in Cypress Cloud.