 From Selenium to Cypress: Boosting Release Velocity and Confidence at Perlego
Switching to Cypress accelerated Perlego's release cycle, while improving product quality:
130k tests run every 30 days
100% adoption by QA engineers in weeks
20 releases per day in CI/CD
12+ hours of senior engineer time saved avoiding production errors
71% reduction in test run times from parallelization
Perlego is a London-based technology company that makes education more accessible and affordable for everyone by providing students with online access to textbooks.
Read more about why Perlego switched to Cypress from Selenium and how Cypress saved their team significant time and resources.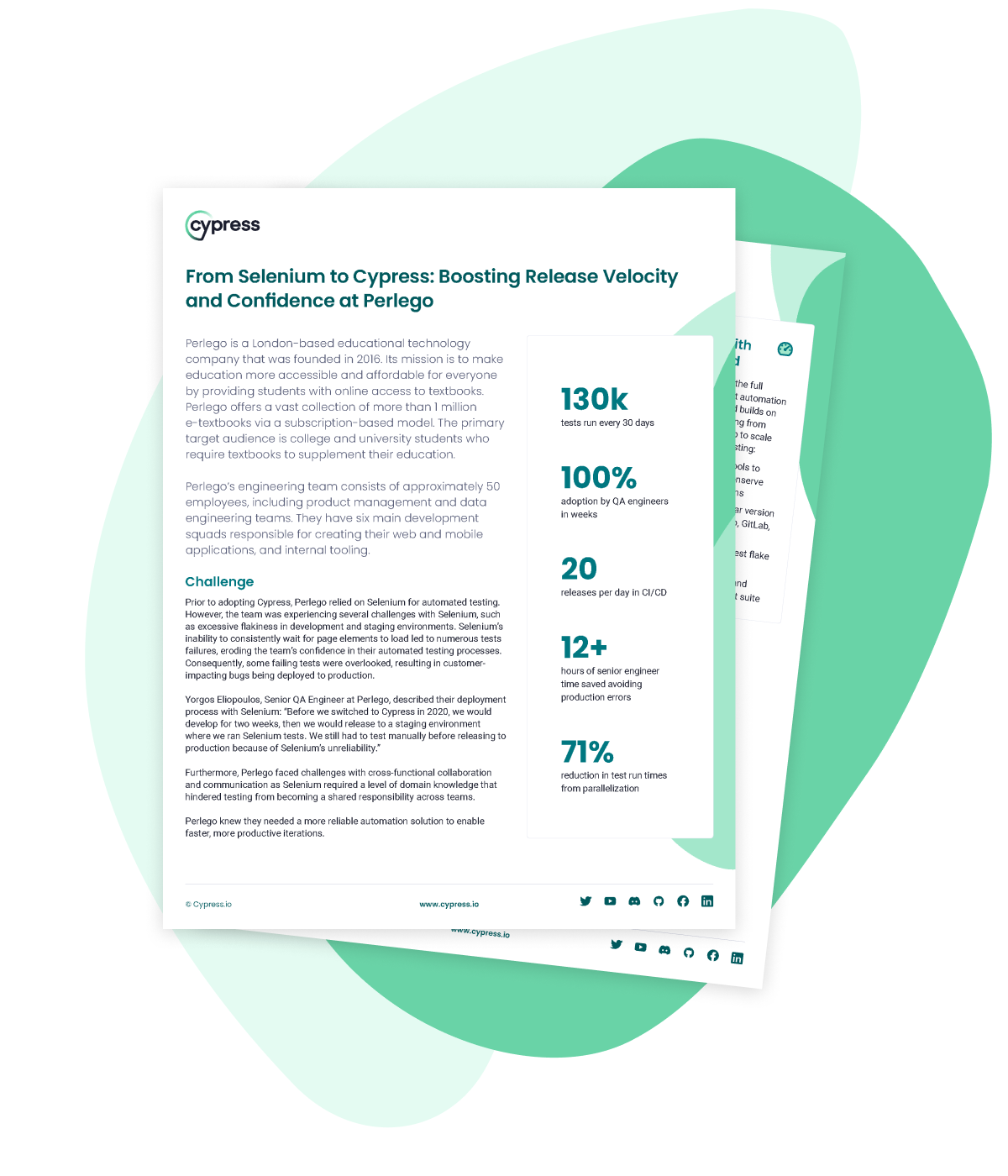 A complete end-to-end testing experience.
Install the Cypress app and write tests locally.
Build up a suite of CI tests, record them and gain powerful insights.
Set up tests
Installing Cypress is simple. No dependencies, extra downloads, or changes to your code required.
Write tests
Write tests easily and quickly, and watch them execute in real-time as you build your web application.
Run tests
Debugging your tests in CI is as easy as running tests locally. With built-in parallelization and load balancing.
Record tests
Record CI test data, screenshots, and video - and view aggregated, next-level insights in Cypress Cloud.