How Vidyard Accelerated Release Cycles & Improved Developer Experience with Cypress
After switching to Cypress, the Vidyard team accomplished:
106,000+ tests run every 30 days
20,000 lines of test code
75% reduction in test run times from parallelization
Vidyard is a video automation tool for remote salespeople and is used by enterprise companies like Microsoft, Salesforce, Hubspot, and more. With Vidyard, users can easily record and send videos to their customers or prospective customers – a personal way to cut through inbox noise.
Read more about how Vidyard uses Cypress to shift testing left in their development process, enabling them to innovate faster, save loads of time, and catch bugs before they hit production.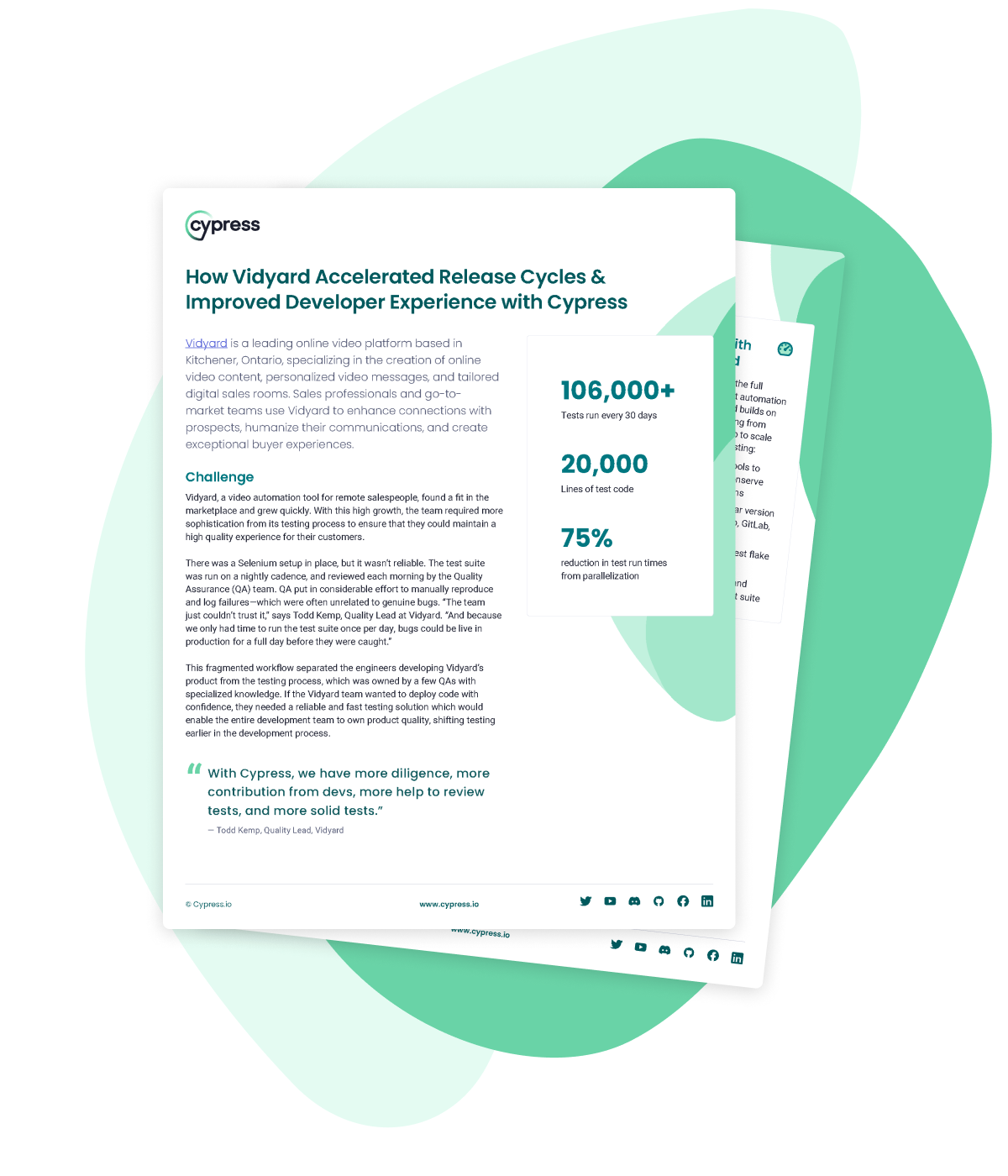 A complete end-to-end testing experience.
Install the Cypress app and write tests locally.
Build up a suite of CI tests, record them and gain powerful insights.
Set up tests
Installing Cypress is simple. No dependencies, extra downloads, or changes to your code required.
Write tests
Write tests easily and quickly, and watch them execute in real-time as you build your web application.
Run tests
Debugging your tests in CI is as easy as running tests locally. With built-in parallelization and load balancing.
Record tests
Record CI test data, screenshots, and video - and view aggregated, next-level insights in Cypress Cloud.